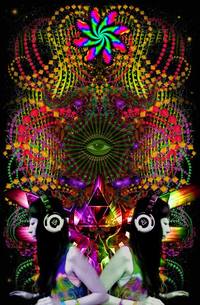 しゃっきりゆるゆる、そわそわまったり。

by Tomocomo_Shamanarchy
カテゴリ
全体
PARTY
Release
Jikooha
Tomocomo
music
nature
life
food
Shamanarchy
DJmix
未分類
最新の記事
以前の記事
2019年 12月
2019年 11月
2019年 10月
2019年 09月
2019年 08月
2019年 07月
2019年 06月
2019年 05月
2019年 04月
2019年 03月
2019年 02月
2019年 01月
2018年 12月
2018年 11月
2018年 09月
2018年 08月
2018年 06月
2018年 05月
2018年 04月
2018年 03月
2018年 02月
2018年 01月
2017年 12月
2017年 11月
2017年 10月
2017年 09月
2017年 08月
2017年 07月
2017年 06月
2017年 05月
2017年 04月
2017年 03月
2017年 02月
2017年 01月
2016年 12月
2016年 11月
2016年 10月
2016年 09月
2016年 08月
2016年 07月
2016年 06月
2016年 05月
2016年 04月
2016年 03月
2016年 01月
2015年 12月
2015年 11月
2015年 10月
2015年 09月
2015年 08月
2015年 07月
2015年 06月
2015年 05月
2015年 04月
2015年 03月
2015年 01月
2014年 12月
2014年 11月
2014年 10月
2014年 09月
2014年 08月
2014年 07月
2014年 06月
2014年 05月
2014年 04月
2014年 03月
2014年 02月
2014年 01月
2013年 12月
2013年 11月
2013年 07月
2013年 06月
2013年 05月
2013年 04月
2013年 03月
2013年 01月
検索
外部リンク
タグ
JIKOOHA
DI.fm
Matsuri Digital
JUN_JIKOOHA
goa trance
高円寺CAVE
TOMOCOMO
その他のジャンル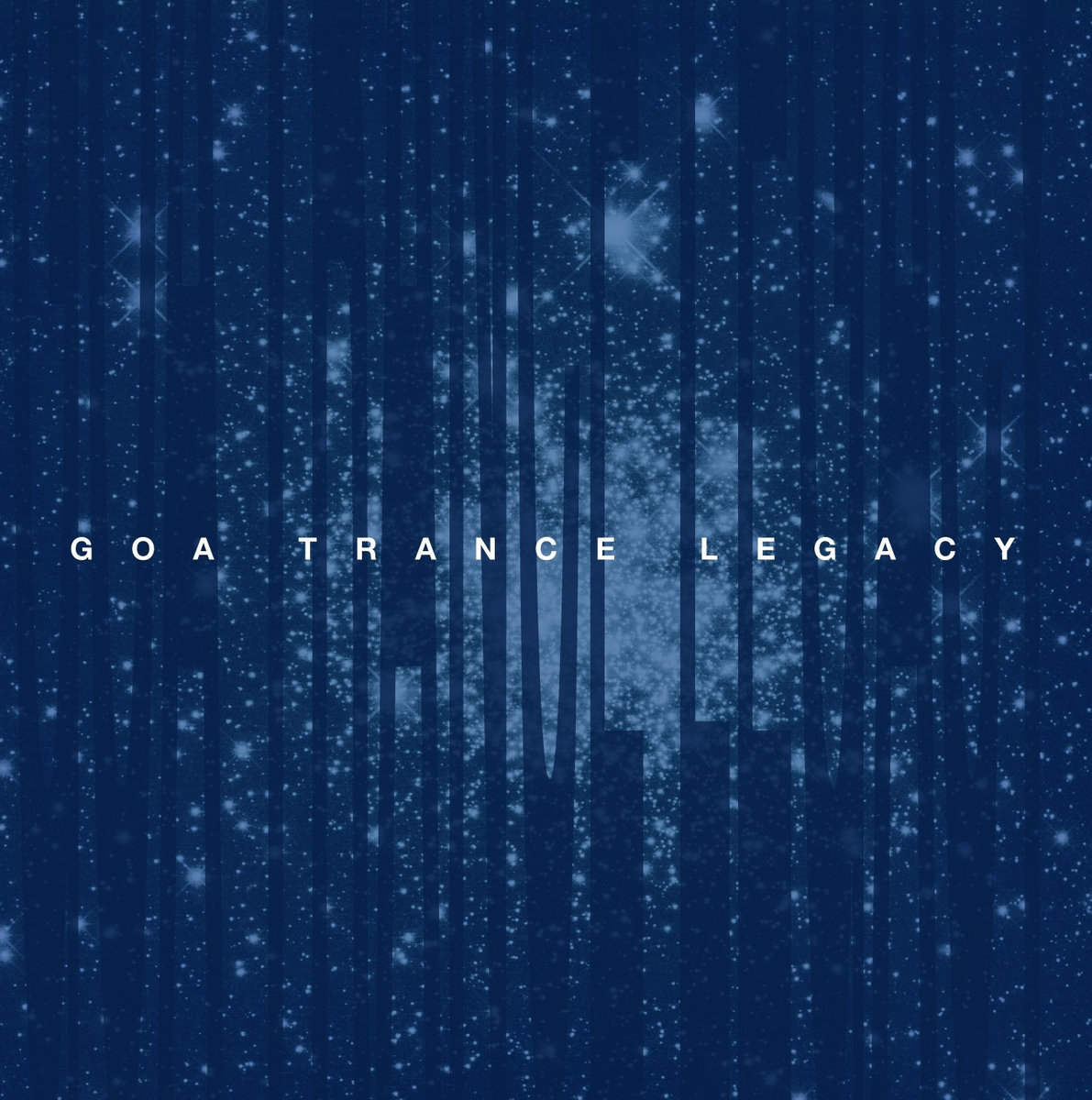 VA Goa Trance Legacy by Kanc Coverがリリースされました!
デジタル、CD、bandcampで購入できます。

bandcamp
https://spacedockrecords.bandcamp.com/album/sdrcd05-va-goa-trance-legacy-by-kanc-cover?fbclid=IwAR24cIxsjTJZMLzyLd4Yk3il6_w0SPcnGE-9ccfehCqJLkxZ-pte4q6T1uM

Jikoohaの"Indigos"は今までとはまた違ったトラックで、新しいリズムを取り込みました。
そしてインディゴ&クリスタル・チルドレンのvisionから出来た曲です。
是非チェック&サポートよろしくお願いします!


Finally out!!
Check this great VA and grab your copy digital or CD
:)
VA Goa Trance Legacy by Kanc Cover


01. Ephedra & Imba - From Star To Star
02. Hypnagogia - Cosmic Interference
03. Goasia - Polar Lights
04. Omegahertz - Kissing Nebula
05. Omnivox & Hand Of Damaru- Magical mountain
06. M-Run - Vastness
07. Jikooha - Indigos
08. Via Axis - The 4th State (Psychowave 2018 Remix)
09. Nebula Meltdown - Epsilon Orionis


Title: Goa Trance Legacy vol.4 LP
Artist: Various Artists compiled by Kanc Cover
Label: Spacedock Records
Format: CD & Digital
Catalogue Number: SDRCD05
Distributer: Bandcamp
Release Date: December 2018
Genre: Electronica
Style: Psychedelic Goa Trance
Tracks: 9


Cover art Sara Constança
www.facebook.com/saraconstancaphotography
Mastering by Mario Matakovic aka M-Run
Track List:
01. Ephedra & Imba - From Star To Star
w&p by by Alexandre Cohen and Nikola Petrovic, Belgium & Serbia
02. Hypnagogia - Cosmic Interference
w&p by Goran Mrganic, Serbia
03. Goasia - Polar Lights
w&p by Balint Tihamer and Vladislav Radulovic aka Kanc Cover, Serbia & Croatia
04. Omegahertz - Kissing Nebula
W&p by Dimitrios Pouranis, Greece
05. Omnivox & Hand Of Damaru- Magical mountain
w&p by Tomislav Crnciic and and Vesna Kazensky, Croatia
06. M-Run - Vastness
w6p by Mario Matakovic, Croatia
07. Jikooha - Indigos
w&p by Jun & Shimodi, Japan
08. Via Axis - The 4th State (Psychowave 2018 Remix)
w&p by Rafael Corrales, remixed by Natan Bueno, Brazil
09. Nebula Meltdown - Epsilon Orionis
w&p by Kristian Aro, Finland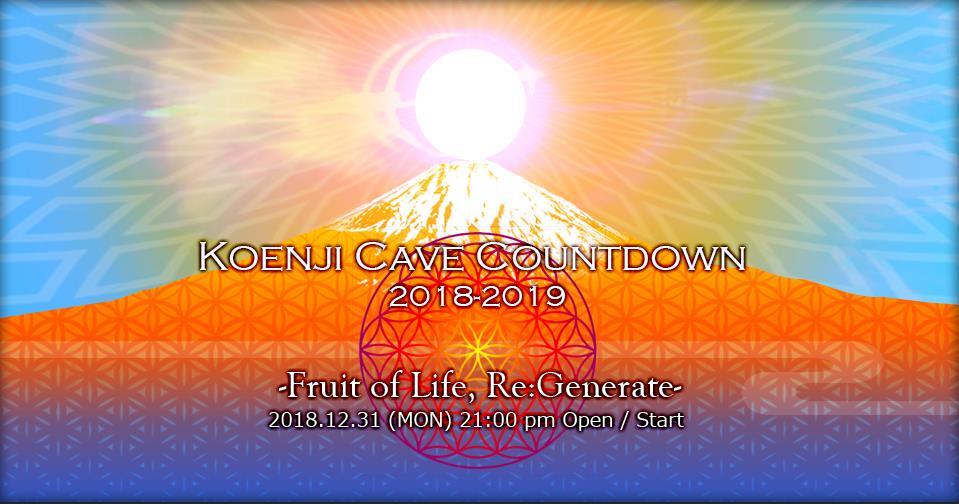 Koenji Cave presents Countdown 2018-2019
►Date:2018.12.31 20pm to 2019.1.1 10am
►Entrance : 3500 yen (I Drink, 再入場可能 / Re-enter permitted)
*1月2日ゴアトランス新年会開催!2つのパーティーへお得に参加できる特別チケットは詳細を近日発表します◎
We hold the Goa Trance New year party on 2nd Jan, now we are preparing special combinate ticket
for countdown party and new year party, information please stay tuned !!
Main Floor: Re:Generate Floor
International Guest:
*All time producer special Psychedelic Trance set
Roy Sason aka Shidapu from Israel
Special Countdown Set:
Tsuyoshi SuzukiI (Matsuri Digital / PRANA / GoKen)
New year Special live Set:
Jikooha (Matsuri Digital / Panorama Rec. / Shamanarchy)
Suke / Dj Suke (Multifrequency / B.B / Wildseven / Fullmoon )
DJs:
ATESH (Powerholic / Amartman)
aTs (Stoic Camp)
DJ masa2 (Rajas Records/Sound of Fly)
DJ MOTHERSHIP (Phar Psyed Records)
KEI (Daze Maze)
Minoru (Daze Maze)
Syntro vs Mario (Strange Planet)
Tomocomo (Panorama Records / Shamanarchy)
Lounge:Fruite of Life Floor
►注意/Notice 
●飲み物、法律で禁止されている物の持込は固く禁じます。
(Not allow to bring drinks,Do not bring any items prohibited by law)
●スーツやジャージ等他の方を威嚇するような服装は入場不可。
(Prohibit to enter with clothes that intimidate other participants. )
●近隣の方、他の入場者へ迷惑とみなされる行為はお止め下さい。
(Prohibit all acts that disturb neighbors and other participants.)
►Venue : 高円寺 ケイブ
B1, 4-23 Koenji Minami, Suginami-ku Tokyo 1660003
東京都杉並区高円寺南4-23-5 ACPビルB1
Map/地図:https://goo.gl/maps/mrE3dW4ykeK2
Web:http://djsbarcave.tokyo/
Facebook:Koenji cave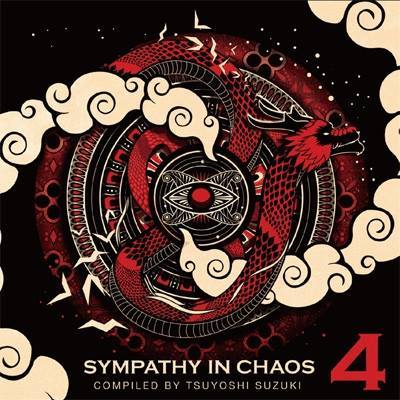 Physical CD version of Sympathy in Chaos 4 is now on sale!
 
Tsuyoshi Suzukiコンパイル、伝説のダウンビート集 "Sympathy in Chaos 4"CD版リリース!
今年春20年の時を経てデジタル配信を開始、デジタル配信された17曲から10曲をCDに収録。
Jikoohaのサイケデリック・ガレージ・パンク・トラック"Peace And Anarchy"も収録です。